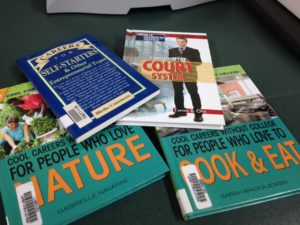 So many careers to choose from.  Which one is best for you?  What does the future look like for this career?  And, where can this career take me?
There is a lot to think about when choosing a career.  Here at the Ness City Library you can find many books on many different career choices.  There are books for those who choose to go to college and for those who  choose to go directly into the work force.
So, if you are making a career choice for the first time or wanting to make a change in your career path come on into the library, check out our books, and see were they can take you.