We are pleased to announce our 2023 Summer Youth Program Plans!
Rewind and enjoy some old-fashioned fun this summer! We have events planned for all ages and can't wait to see you! Back by popular demand, the StoryWalk® returns to the Gradatim Trail with a new story weekly. We will also be encouraging everyone to read and be physically active with our Bygone Bingo. Bingo cards for each age group will be available at the library with prizes for those completing a bingo or blackout.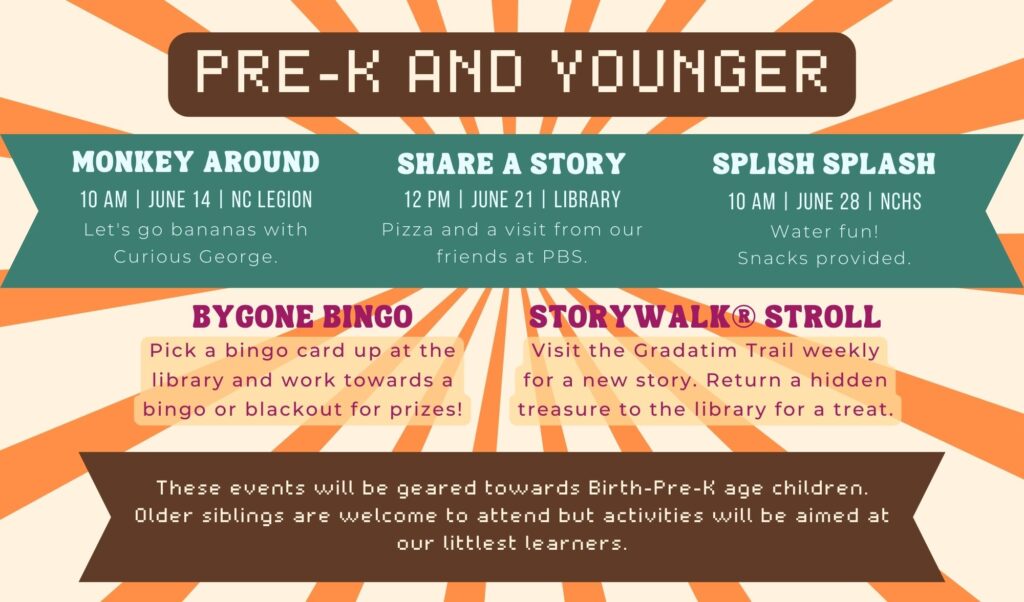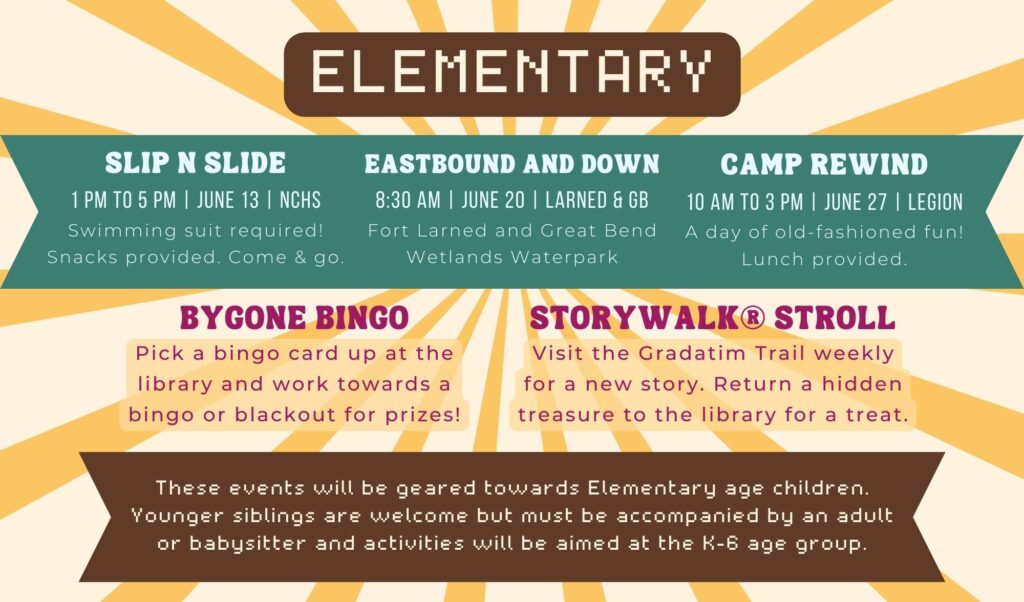 To register your child please fill out the google form below, call the library at 785-798-3415, or visit us at the library.
https://docs.google.com/forms/d/e/1FAIpQLSdItpWHsBaiqrmEKvUUtmUaWJouwFGxlPj0VbwwSqrF_Jq9-g/viewform?usp=sf_link