We are pleased to announce our 2020 Summer Reading Program Plans!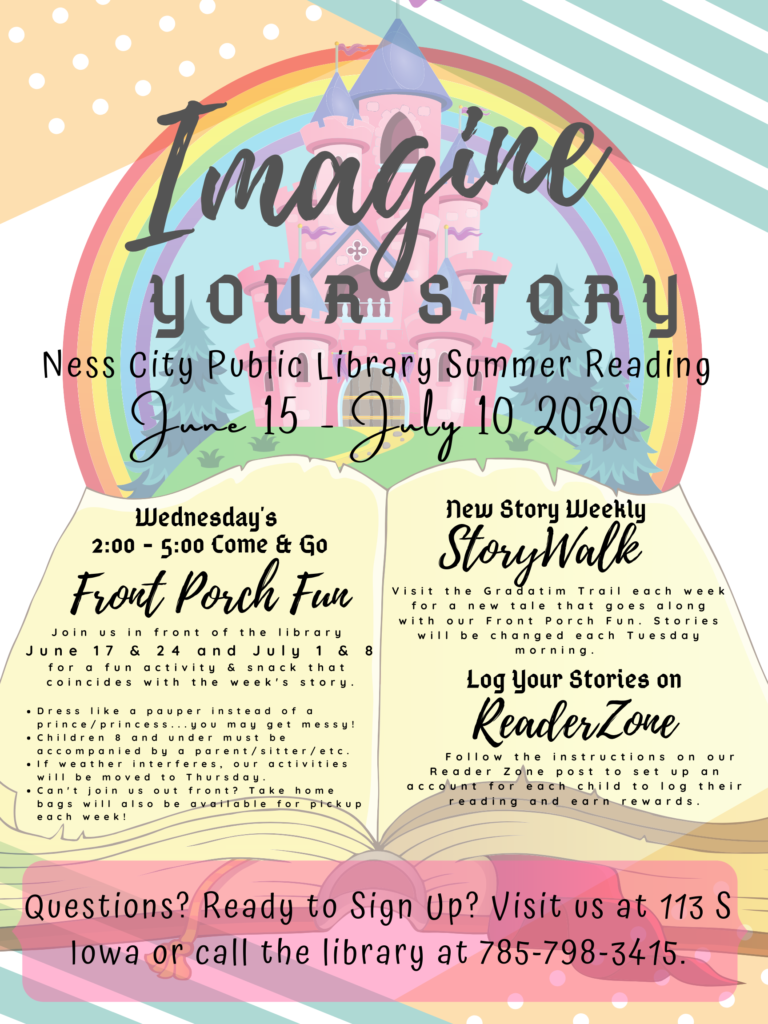 To register your child please fill out the google form below, call the library at 785-798-3415, or visit us at the library.
https://docs.google.com/forms/d/e/1FAIpQLScSHmxodYzlLurJnzRFvfDGFgYs9HllO2xGFBXSGB9a_njPvg/viewform?usp=sf_link
Goal-based reading programs are an important tool to help students build reading skills. We are using an internet-based system called Reader Zone for our summer reading program.
With this program you will be able to use a smart phone app (or computer) to log your child's reading as well as their participation in our Front Porch Fun and StoryWalk. You will also be able to see your child's reading progress in real time. Search for "Reader Zone" in your app store. Install the Reader Zone app for your Android, Apple, or Amazon device. Make an account and add your readers. Use the codes below to join our reading program and log reading and your child's participation in our activities.
Ness City Public Library Activity Code: 4729c
Ness City Public Library Log Code: 2695e